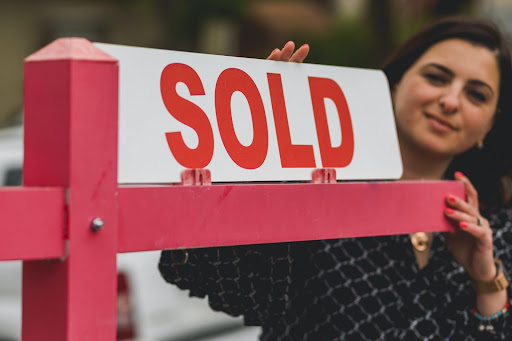 Guest article provided by: atlaspropertyinvestors.com
There are many reasons why seniors may want to sell their house. Maybe you're looking to move closer to family or retire in a different city. Or perhaps you've had an emergency or other circumstance where you need to sell your house fast.
Whatever the reason, it's important to pick the right option for you. For most seniors the length of time it takes to sell your house is not an issue, under these circumstances a more traditional approach may be best. For others timing can be a critical factor in deciding what is the best way to sell their house, selling your house fast can provide much-needed relief from your current situation. You also need to take into consideration your future living situation, are you looking to downsize, move in with a family member, or move into senior living? Remember, there's no rush – take your time and make sure you choose the best option for you.
Sell Your House with a Real Estate Agent
The most common way to sell a house is with the help of a real estate agent. You'll typically sign a contract with an agent, who will then list your home on the MLS (Multiple Listing Service).
Once your house is listed, it will be available for buyers to see online and schedule showings. Your agent will work with you to negotiate the best possible price for your home and guide you through the closing process.
One of the biggest advantages of working with an agent is that they will handle all of the paperwork and marketing for you. This can be a big help if you're not familiar with the selling process or don't have the time to do it yourself. Seniors that are going to be staying with family may find this option the most fitting as the real estate agent can handle showings and closing documents while you move out and get settled in with your family.
The downside of working with an agent is that it can take some time to sell your house. In today's market, the average home takes about four months to sell. And since you're likely to pay a commission of around 6%, you may not end up with as much money in your pocket as you hoped.
If you're not in a hurry to sell and want to be as hands off as possible, working with an experienced real estate agent is probably your best bet.
Sell Your House Yourself
If you're a senior who is looking to retire in another city or move in with family, you may have the time to wait for your house to sell. In this case, selling your house yourself may be the best option.
When you sell your house yourself, you'll be responsible for all aspects of the sale, from marketing your home to negotiating with buyers and handling the paperwork. While this may seem like a lot of work, it can also be very rewarding. Not only will you save money on commissions, but you'll also have complete control over the sale of your house. 
The biggest downside of selling your house yourself is that it can take longer to sell. If you're not familiar with the real estate market or don't have time to devote to marketing your home, it could sit on the market for months before you find a buyer.
Selling your house yourself is a good option if you're not in a hurry to sell and you're comfortable taking on some extra work.
Sell Your House to an Investor
If you have had an emergency of sorts and need to sell your house fast, your best bet may be to sell to an investor. Investors are usually cash buyers who are looking for properties they can fix up for families that are looking to rent a home. Because they're not reliant on bank financing, they can close on a deal much quicker than traditional buyers. In addition to this, reliable investors like Atlas Property Investors will handle the entire process for you. They take no commission like an agent would and they pay all closing costs associated with the sale.
Additionally, unlike a traditional sale you are not obligated to repair the house before finalizing the selling process, this can save you thousands of dollars as well as weeks of work. If you need to sell quickly and don't have the time or money to make repairs, this may be the best option for you.
Conclusion
No one option is right for everyone, so it's important to think about your specific situation and what would work best for you. If you want to sell your house fast, an investor may be the best option. If you have time to wait and want somebody to handle the transaction for you, using a real estate agent is the way to go. Whichever route you choose, make sure you do your research and understand all of the costs involved. Selling a house can be stressful, but with the right planning and advice it doesn't have to be difficult. So before making any decisions, take some time to think about what would work best for you and your family.