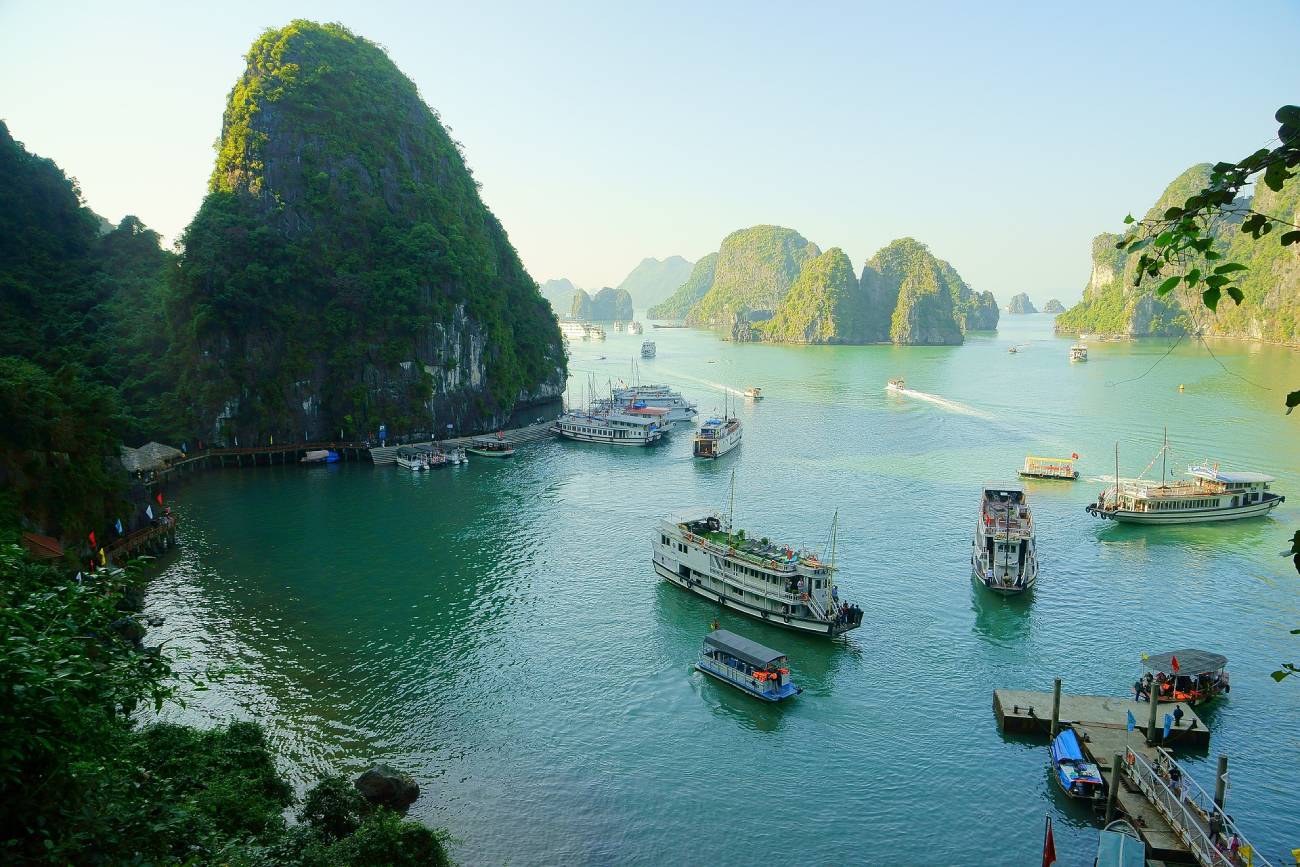 Guest article provided by: gotoawesomeplaces.com
Vietnam, with its rich history, stunning landscapes, and vibrant culture, is an ideal destination for seniors and baby boomers seeking a unique travel experience. From ancient temples to picturesque natural wonders, Vietnam offers a diverse range of attractions that cater to the interests and preferences of mature travelers. In this blog post, we will explore the top 5 places of interest in Vietnam for seniors and boomers, providing an unforgettable journey through this captivating Southeast Asian country.
1. Hoi An
Hoi An, a UNESCO World Heritage Site, is a charming ancient town located on the central coast of Vietnam. Its well-preserved architecture, narrow streets adorned with lanterns, and vibrant markets make it a perfect destination for seniors seeking a glimpse into Vietnam's rich cultural heritage. Explore the Japanese Covered Bridge, visit the ancient temples, and indulge in the town's renowned cuisine. Hoi An's relaxed atmosphere and warm hospitality create an inviting environment for mature travelers.
2. Halong Bay
Halong Bay, with its emerald waters and towering limestone karsts, is a natural wonder that should not be missed. Embark on a leisurely cruise through the bay, taking in the breathtaking scenery and exploring the hidden caves and grottoes. For seniors seeking relaxation, enjoy the stunning sunset from the comfort of your cruise ship or take a swim in the calm waters. Halong Bay's serene beauty and tranquility provide a perfect escape from the hustle and bustle of everyday life.
3. Hue
Hue, the former imperial capital of Vietnam, is a city steeped in history and cultural significance. Visit the UNESCO-listed Imperial City, explore the royal tombs, and take a leisurely boat ride along the Perfume River. Hue's rich heritage and architectural marvels offer a unique insight into Vietnam's royal past. Seniors and boomers will appreciate the city's slower pace, allowing for a more immersive and relaxed travel experience.
4. Sapa
For seniors seeking a taste of Vietnam's stunning mountain landscapes, Sapa is the perfect destination. Located in the northern part of the country, Sapa is known for its terraced rice fields, ethnic minority villages, and breathtaking views of the Hoang Lien Son mountain range. Take a leisurely hike through the picturesque countryside, interact with the local communities, and immerse yourself in the region's unique culture. Sapa's cooler climate and peaceful surroundings make it an ideal retreat for mature travelers.
5. Ho Chi Minh City
Ho Chi Minh City, formerly known as Saigon, is a bustling metropolis that offers a vibrant mix of history, culture, and modernity. Visit the historic landmarks such as the Reunification Palace and the War Remnants Museum, explore the vibrant markets, and sample the delicious street food. For seniors interested in history and urban exploration, Ho Chi Minh City provides a fascinating glimpse into Vietnam's tumultuous past and its rapid development. While the city can be busy, there are plenty of quiet corners to relax and take in the vibrant atmosphere.
In conclusion, Vietnam's rich history, stunning landscapes, and vibrant culture make it an ideal destination for seniors and boomers seeking an unforgettable travel experience. From the charming ancient town of Hoi An to the natural wonders of Halong Bay, the imperial city of Hue, the mountainous landscapes of Sapa, and the bustling metropolis of Ho Chi Minh City, Vietnam offers a diverse range of attractions that cater to the interests and preferences of mature travelers. So, pack your bags and embark on a journey through Vietnam, where adventure, relaxation, and cultural immersion await.
Photo by pixabay.com