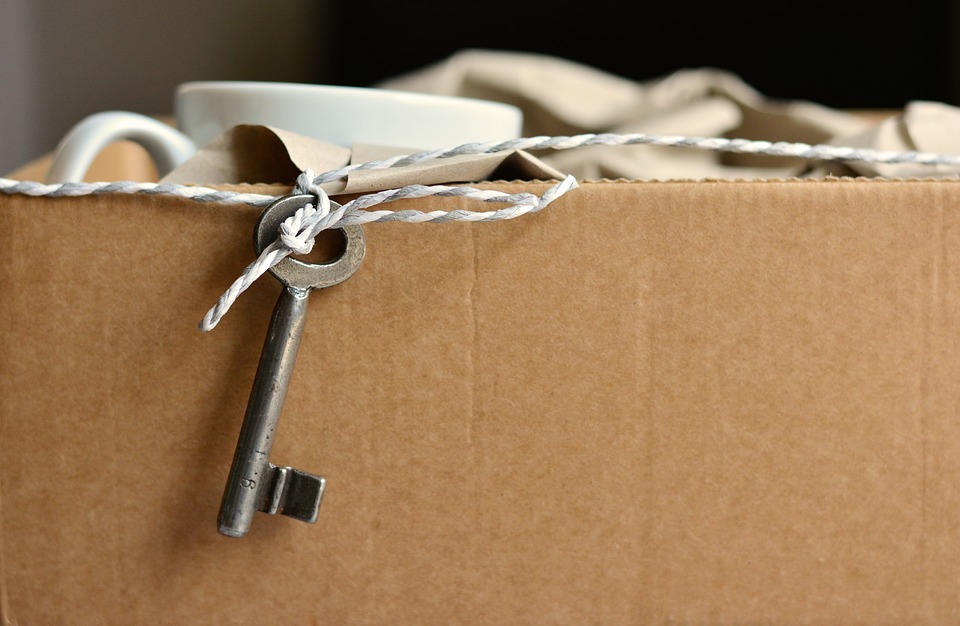 As Baby Boomers and senior citizens seek fun and relaxation in their golden years, they often look to downsize their family homes. They don't want to spend time and money maintaining homes that are too large for them, especially when they no longer need the extra space they required when their children were young. Our three tips for seniors looking to downsize will help you in the home-buying process.
Don't Sacrifice Too Much
When making the decision to downsize, it is tempting for seniors to choose homes that are much smaller than their current home. While you certainly want to downsize and eliminate extra space that increases energy costs and requires more cleaning and organizing time, be careful not to go too small or sacrifice too much.
More often than not, downsizing involves getting rid of furniture, clothing, and other belongings; of course, it's an ideal time to declutter and donate or sell unwanted items. But, it's also difficult for some seniors to part with heirlooms and items that have significant sentimental value. If you choose a new home that is too small, you may not be able to fit the items you want to keep.
You should make the decision about what to keep and what to give to loved ones, donate, or sell long before you start looking for a new home. When making your decisions, be honest with yourself about what you can live without. One tip is to avoid duplicating household items. Another tip is to keep items that are handy for storage, such as ottomans and end tables that open and have space inside, wall-mounted shelving, and under-bed storage boxes. This process will help you determine how much space you will need for the items you want to keep, and you'll be sure that you aren't forced to sacrifice items you want to hang on to or that you sacrifice too much space when purchasing your new home.
Understand Which Home Features are Non-Negotiables
Most homebuyers have some non-negotiables in mind when searching for their new home. For instance, some insist on having a first-floor laundry room, a walk-in shower, or a large yard for a family pet. However, not all non-negotiables have to be deal breakers when you search for your new home. Many seniors find that selling their family home more than covers the cost of their new, smaller home when they downsize, and they use the remaining money from the sale to remodel their new home to suit their needs and preferences. While you cannot easily add more yard for a family pet or change the demographics of a neighborhood, you can hire a contractor to remodel a bathroom or kitchen to suit you.
In fact, many seniors hire contractors to remodel a bathroom for safety reasons when they downsize. Most falls happen at home, and seniors understand that slippery bathroom floors and tubs and showers pose hazards. As a result, many seniors enlist the help of contractors to remodel bathrooms to include walk-in showers or bathtubs, higher toilets, grab bars, and non-slip flooring surfaces.
Choose the Right Neighborhood
When purchasing a house with the goal of downsizing, make sure that you choose the right neighborhood. Many seniors looking to downsize don't intend to move again, so it's important that you choose the best location for your golden years. For instance, you may want to choose a neighborhood with other seniors if you don't want the noise and chaos that comes from living in a neighborhood full of singles or young families. You also should choose a neighborhood that has the amenities you desire, such as nearby shopping centers and supermarkets, access to public transportation, proximity to walking paths and parks, or other features you'd like to have near your new home.
Some seniors choose to live in a city when they downsize because they want to be able to walk rather than drive or rely on others or public transportation to get where they need to go. Walkable cities are those that provide universal walkability for their residents, including senior citizens; New York City, Atlanta, Philadelphia, and Portland are known for their walkability and may be an ideal location for seniors.
Seniors who want to downsize have many considerations to make when looking for a new home, and some of the most important are not to sacrifice too much, to understand which home features are non-negotiables, and to choose the right neighborhood.
Image via Pixabay